Welcome
This site "EEGs to view" is dedicated to Clinical Neurophysiology.

Last Updated 20/4/14
The main ATLAS is presently available on the ANS website http://ansuk.org/.
This is a collection of clinical EEG records which can be examined and manipulated in detail.

---

---
Click on the image to transfer to the ANS website, then click on the tab 'Education'.
Scroll down to "



and click on the link
or on the following link to transfer direct to the Atlas - ANS Atlas

You will need a username and password in order to access the Atlas because it is only available to registered individuals who will generally be Health Care professionals or research workers in relevant fields.
Protection is required for reasons of confidentiality - Patients in general agree for their records to be made available for teaching, but would not necessarily be happy for records to be generally available on the Web.

If you would like to register, please send an email to me hrat@btinternet.com

Please include the following details in your email:-
A suggested username/password pair.
Usernames and passwords are case sensitive.
User names must contain at least 3 characters which may be letters or digits.
Passwords must contain at least 5 characters at least one of which must be a digit.
Full name:
Address:
Telephone number: (optional)
Affiliation (e.g. EEG Department, Hospital, University):
If you are a teacher it may be convenient for yourself and all your students to share a single username/password.
---
This link gives access to an experimental version of the ATLAS. No password is needed.
This version includes a demonstration of Global Field Synchronization.
(c.f. Koenig T., Prichep L., Dierks T., Hubl D., Wahlund LO, John ER, Jelic V "Decreased EEG synchronization in Alzheimer's disease and mild cognitive impairment." Neurobiology of aging 2005; 26(2): 165-171)
An additional example of Web viewing is "EP Display" (This is a display of averaged evoked potentials not an EEG.)
There is also a simple illustration of the behaviour of a chaotic system. The behaviour with time of the 'y' dimension is plotted. Initially there are two identical superimposed traces. When the second system is disturbed by adding 0.01 to the 'y' value then after a one to two seconds the difference in the plots becomes visible and after a little while they may be seen to be broadly similar but complete;y independent.
I have also included an illustration The Homeostat.

---
Horace Townsend
---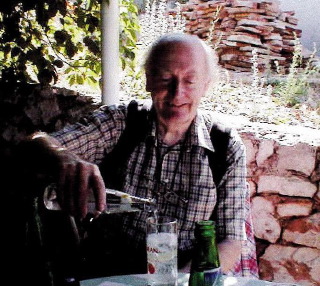 Personal details:
Dr H.R.A. Townsend, (Retired)
Honorary Consultant in Clinical Neurophysiology,
The National Hospital for Neurology and Neurosurgery
Queen Square, London
MB,BCh,BAO (University College Cork, National University of Ireland)
FRCP (Royal College of Physicians, Edinburgh)
Member British Computer Society, (Chartered Information Technology Practitioner)
Member Electrophysiological Technologists Association, (now Honorary member and past Chairman)
email: hrat@btinternet.com
---